MOT – General Information
This MOT (Ministry of Transport) centre is approved by the Government appointed Vehicle Operator Services Agency (VOSA) and as such all tests are carried out on vehicles are completed by MOT testers nominated by VOSA.
Vehicle which are 3 years or older you are required by law to have an annual safety check which is more commonly known as the MOT test. The purpose of the MOT test is to ensure the vehicle in question, meets the minimum safety level, which required by law.
During the MOT test, the nominated tester will carry out an inspection and a comprehensive series of checks in and around the vehicle, which includes the exterior, interior, under the bonnet and the underside of the vehicle. As the test progresses, each result is recorded and if all checks are satisfactory, a VT20 'pass' certificate is issued. On occasions, where a vehicle does not measure up to the required standard, a VT30 'failure' document is issued. Items that are not quite a failure, but are worthy of a mention are drawn to your attention as 'advisory' items, in order that you can monitor them.
It is the responsibility of the owner/driver/user to ensure that your vehicle is tested within the prescribed (see table below) timescales. Without a current MOT certificate, you will not be in a position to renew your road fund license or to lawfully drive your vehicle on the road. With the recent advances in technology, namely the computerisation of the MOT testing system, police and mobile camera units can now check remotely to see if your vehicle has a current MOT.
The penalty for not having a valid MOT certificate will almost certainly involve a fine and possibly points on your licence. Additionally, if the vehicle is involved in an accident you may be asked to produce your MOT certificate, where there is a possibility that an insurance claim could be affected by the absence of your MOT, especially in the case of death or injury.
In all, your vehicle will receive the due care and attention that you might expect, without burning a hole in your pocket.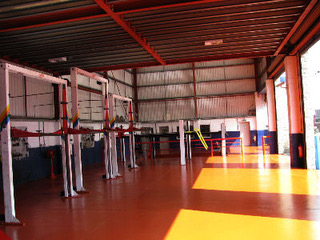 MOT – General Information
The following items are checked for condition and functionality: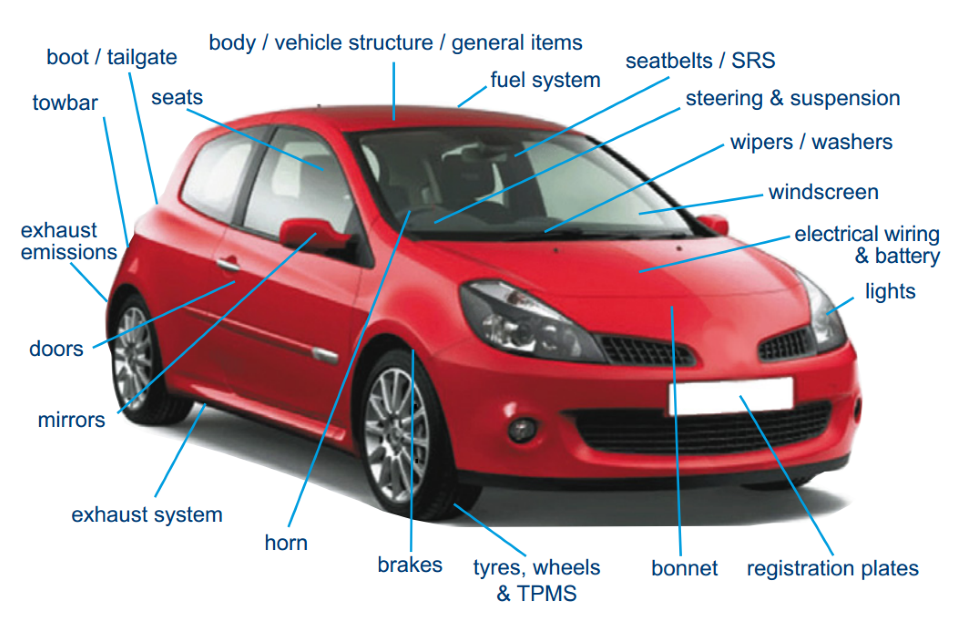 General condition of vehicle
General condition of vehicle
Age first test certificate required (years)